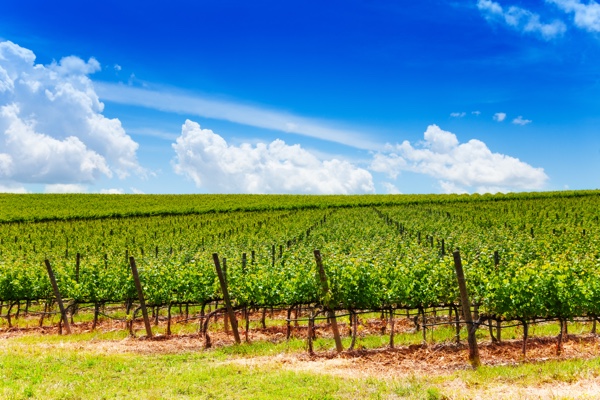 As someone who sells information (in the form of ebooks, courses, webinars, training, etc.), how do you go about attracting new potential customers?
I'm sure everyone has told you to use social media, and while that may have it's use, you still need to be able to capture leads for long-term nurturing.
The way to capture leads and turn them into customers is to put your marketing dollars into social media, right?
Wrong.
Look at a few facts:
Clearly, email is alive and well. In fact it is one of the most robust choices for information marketers looking to boost subscribers and buyers.
I'm sure you know all this, but are you growing your lists as much as you could?
Sure, email can work great, but what about capturing leads to begin with?
Let's look at 12 hacks you can use to quickly increase your potential customer base.
It's stats like the above prove that email marketing is still the most powerful digital platform when it comes to increasing brand awareness and boosting sales.
And for information marketers, you're probably already using email marketing – but growing your list isn't happening as much as you need, despite using the obligatory landing page, sidebar opt-in, and so on.
Sure, there are fundamentals, and without them no amount of "hacks" are useful – but even the basics can be done differently.
Here are 17 lead capture hacks to increase the size of your mailing lists.
#1. Using a customized signup page
Generic signup pages might have worked several years ago, but if you have a diverse customer base with different behaviors and actions, you'll need to customize this process if you want to increase signups.
A customized signup form will let you target customers who have been referred to your pages via a campaign that targeted a particular demographic, or visitors to your pages who are looking for a specific product.
Marketing automation will let you ascertain why some people are signing up to your email list, and others aren't.
Use this information to create specific signup pages for particular services, so you can focus on converting those customers as soon as they are referred to that page.
The type of signup page you use will depend on where the customer has come from. For example, prospective customers who have landed on your website from Google or by clicking on a banner ad are likely to want more information about your product or service. Though they won't necessarily want to be bombarded with prices and product specifics at this early stage. Although these individuals might not yet be ready to make a purchase, they are still valuable prospects, so a simple signup form with the promise of further details about your product or service might be all that's needed at this stage in the game.
Marketing automation can also help you to determine which customers visit your pages when searching for certain keywords. You can then refer them to customized signup pages based on the nature of their query.
For example, customers who are directed from the SERP after searching for your company name will likely already be familiar with your company, and they could have visited your website in the past. Other users who are redirected by using a more generic niche-based search term (for example "wedding planner in New York City") will be at the early stages of the purchasing cycle, and will need a different call-to-action when they get to your signup form.
#2. Placing your signup form in the right place on the page
Where you place your call-to-action and signup form could determine conversion rates, so always consider page layout.
Placing these features at the top of a pricing page (or 'above the fold') could increase conversions by as much as 41% – especially as customers are already engaged before scrolling down to read the rest of the content.
Marketing automation software integrated with analytics can help you to determine the pages that are visited the most, and how long your readers spend looking on these pages – allowing to determine the best places on your website to capture email addresses for future marketing.
#3. Giving your customers something in return
Think about this for a second: why should customers hand over their email addresses to a new company they've never heard of – especially if they've been redirected from a search engine or prospective email?
Instead, entice customers-to-be with something in return for their email address. Although pop-up email capture forms have become increasingly popular (often when a referral first lands on a page), most customers will want to know why you want their email address, and why handing it over will benefit them in the long run…
This is where offering a free trial version of your SaaS software, a crash course, webinar, or series of "tips and techniques" emails can come in handy.
Not only will you be able to increase your signup rates by offering this service, but the customer gets something in return – genuine content based around your niche and the customer's problem.
The key here is to educate the customer, and by sending out a series of demos or seminars can really make all the difference when it comes to turning prospects into fully-fledged paying customers.
Another great example of offering value to potential customers and capturing their email addresses is Gr8Fires, a UK based company that manufactures stoves and fireplaces.
Instead of offering an eBook, they offer to calculate the cost of installation of a specific stove a customer was looking at when he decided to leave the page.
On your sign-up page, remember to include the benefits that signing up will bring to your customer.
#4. Earning the trusts of your prospects
As an information marketer or SaaS owner, you'll know how important trust is when it comes to lead capture.
Remember – more and more customers are wary of giving you their email address, especially if they fear that you'll pass these details to third parties, or bombard them with spam.
Include a line or two about how you will use their email address (i.e. to only send them promotions, offers, or educational content) in order to build trust right from the start.
You can also include a link to your company's privacy policy below the signup form, which they can read at their own leisure.
Then there's email frequency. No-one wants to receive too many marketing messages, especially when it leads to 'email fatigue' (your marketing has less of an impact on the customer because they've become so accustomed to it).
Tell the customer that you plan on sending them the very best tips and techniques in your niche once a week (or fortnight, or month), making it clear from the offset about how frequently you will make contact.
You'll also want to keep it as simple as you can.
Marketing automation is all about collecting valuable information about your customers as they progress through the purchasing cycle.
Asking for names, ages, locations, interests, and hobbies at the very start isn't going to bode well, and your customers might be wary about giving this information.
Instead, keep your signup forms concise; asking for an email address at the first point of exposure is usually all that's needed.
#5. Offer visitors something useful and tempting
Use "What's in it for me?" as a theme for all your content.
Interweave it with interesting, useful content. Your blogs are actually free samples of your email content. If they like the blog, your visitors are very likely to sign up for your email.
If you really want to tempt them, put time, energy to putting together a high-quality report or white paper. Visitors love these.
The best provide useful information that they can't find anywhere else. Fill it with tips for growing their business, case studies or a solution to a pressing problem.
But no fluff allowed. The freebie must be valuable, something you could easily charge for.
Be creative. It might work better in your niche to offer a freebie like a course, webinar or checklist. Give away an app or online tool.
#6. Make it easy
If someone comments on a post on your site, add a message that offers to sign them up to the email list with just a single click.
Since they commented, they probably like your content and are approachable.
This is possible using a range of tools, like Aweber Comment Form plugin. Nichehacks installed one and noticed quickly that over 12% of his new subscribers came onboard this way.
Put lead boxes within your blog posts. JohnChow.com increased leads by 30 to 40% doing this.
#7. Start a contest
This gets your visitors to register in order to participate. It can be any type of contest, like a trivia game or some type of content submission, like a comment or voting.
Visitors like contests because it offers recognition or a prize. If you ask them to submit something, they have the prospect of getting it picked and featured on your website.
If you offer a prize, make it valuable to the reader. One of the most effective was done by Basecamp, a project management service.
Their "Tell a Friend Contest" got people to first sign up for an account, then to refer friends. Each referral earned them a $10 discount on their monthly fee and an entry in the big drawing for an iPad and MacBook.
The more people they referred and who signed up, the more chances they had to win.
You don't have to offer big prizes like Basecamp did. You could offer a free book you're selling, or a chance for a 15 -minute Skype consultation. Be sure to make the contest relevant to your niche and the interests of your visitors.
#8. Offer a class or webinar that requires registration
Visitors will willingly give their contact information if it gives them entry to a course or valuable instruction like a webinar.
Be sure to say they can watch the recording if they can't make the live class.
#9. Encourage visitor participation
One good way is a simple survey, just one to five questions max. Everyone likes it when they get asked their opinion, as long as it's not too much work for them.
This works for all types of websites and products. As reported on Kissmetrics, the staid University of Alberta improved signups by an amazing 500%. They used a popup survey (courtesy of Qualaroo), that asked people if they'd like to opt-in.
#10. Spend time on the headline and content of your opt-in boxes
You have just seconds to catch your visitor's eye, so start with the headline. Make them strong, active, interesting and benefit oriented. Write several and test them.
Do the same with text on buttons in the opt-in area.
The simple change from "Order Information" to the more dynamic "Get Information" helped increase rates by more than 38% for a Danish website.
#11. Work on the rest of your website
Start with your About page (one of the most visited pages on any website).
Let them know about you and your team, but focus on the benefits you can bring to your visitors and their concerns. Make your story compelling, and your benefits even more so. Then add an opt-in box to the page.
If you're looking for examples of effective About Me pages, here are three that are very effective:
Add testimonials to the opt-in form and to your website.
#12. Ask people at events
Put your opt-in URL on the back of your business card and offer a freebie for signup. Pass them out at meetings and events.
If you go to the right kind, you'll meet your target audience and they are already in the mood for provide their contact information, especially if there is a freebie involved.
Set up a laptop or mobile device right at your exhibit table. Have them fill out the opt-in information online, then give them their gift in real-time.
The Core Strategy To Increase Signups
There are an endless variety of ways to attract and engage visitors so they will want to give you their contact information. Be creative.
Just remember two vital essentials:
Always be respectful of your prospects by offering value.
And put the emphasis on "What's in it for me?"
Beyond that, the sky's the limit. Try contests, content, surveys and overlays. Test color and content. Keep checking blogs for email strategies that work for other online marketers.
Also worth remembering is: Being up-front with your customers about how frequently you are planning to email them, and telling them what you plan to do with their information can increase your lead capture rates considerably, especially if you give these leads something in return.
It can also make the marketing that you do end up delivering more effective, especially if leads are more inclined to provide their work true addresses rather than a generic Yahoo Mail or Hotmail address that they only reserve for spam.
As an information marketer, the first true point of contact, and step of the trust ladder, is being able to provide your potential customers with value first, and build trust over time.
This is very effectively done with email marketing automation.